The ease with which a learner can remix a game and understand how that is working is genius.
Unlocking creativity in kids, every step of the way with their permission and full engagement!
Gaming, coding, and inventing all mixed into one blender.
The Only Game Console Funded by the


National Science Foundation
Learning Philosophy
The founder of GameBender has a PhD in creative learning tools, and every decision in GameBender is based on deep knowledge of child psychology and human empowerment.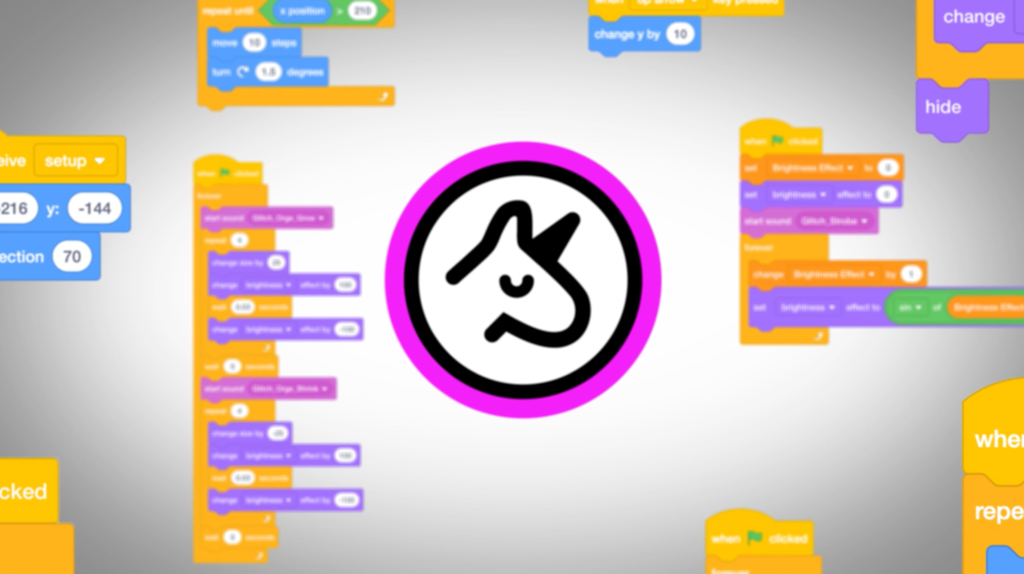 A World Made of Code
Playing games made by your peers empowers you with the confidence to learn to code too. Peek inside game characters and glitches to see snippets of code. Then following a code card, modify a glitch to make it your own. Following several code cards you can code your first game!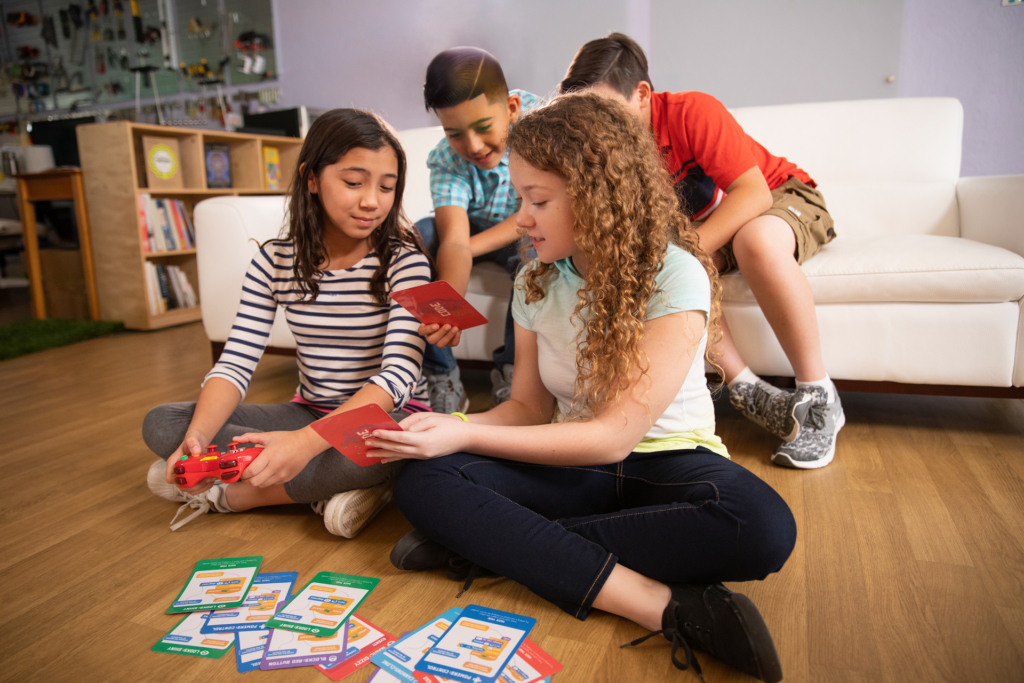 Social Play.
Social Coding.
Gamebender supports multiple players for teamwork during playing, bending, and coding. Bend the game to help your partner beat a level, play a glitch code to challenge your opponent innovate a solution to a problem, or complete a challenge from a code card with teamwork.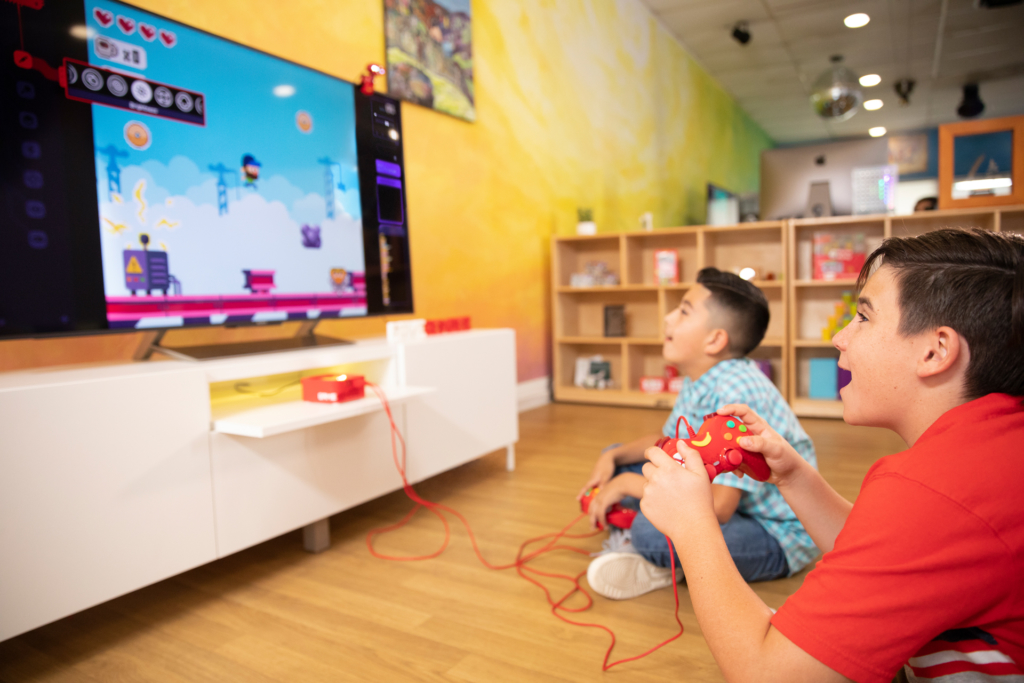 Invention Literacy
Be a game designer! GameBender is a creative sandbox for digital exploration. Discover novel modalities of play by bending a game. The goal isn't finishing, it's gaining the creative confidence to become fluent in invention literacy.
GameBender in Class
Coding lessons often fall flat because they don't start with what's awesome, and because many children don't learn well in isolation. The GameBender approach doesn't start with "learning to code," instead it immerses the children as a group in a truly engaging world, a world in which code is the currency for doing new things.
Crazy fun because we could play, break the game, and code.
My friend zombified a game
An immersive tool that lets students sit in the seat of a videogame designer.
How GameBender Works
GameBender is a radical new game console, where you modify ("bend") games while you play them. It unleashes wild creativity during gameplay, and allows a path into coding that looks more like a party or an art class and less like homework.
Powerful Glitch Tools
We dreamed of a game system that was infinitely flexible, yet as easy to use as a pair of scissors. We thought, what would game scissors, game glue, code spray paint, and even a medicine dropper full of game code? Gaming with these new creative tools shifts the addictive side of gaming onto your own awesome creativity, which leads to a feeling of power and a desire to dive deeper.
Coding & Glitch Cards
Instead of writing instructions on how to Glitch and Code we made a fun card game.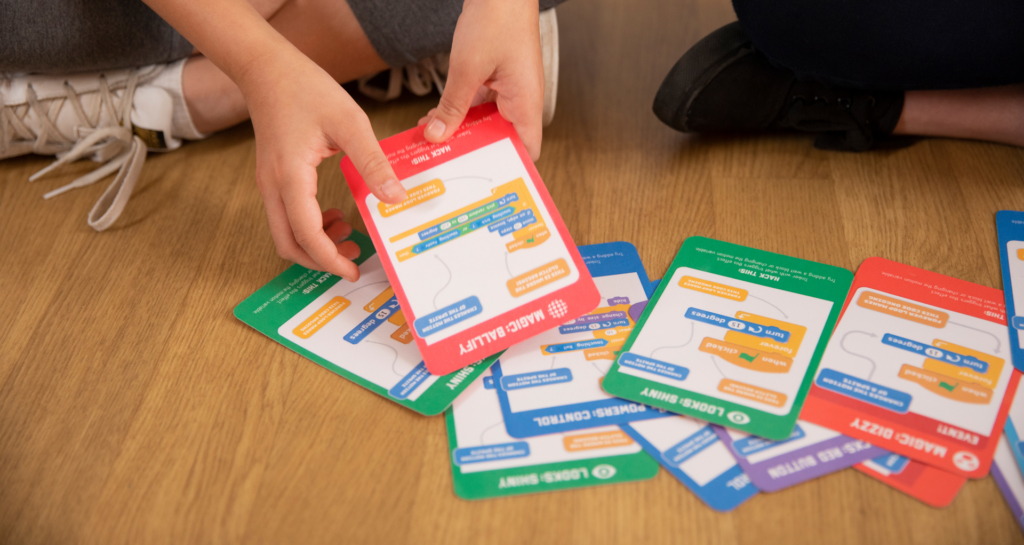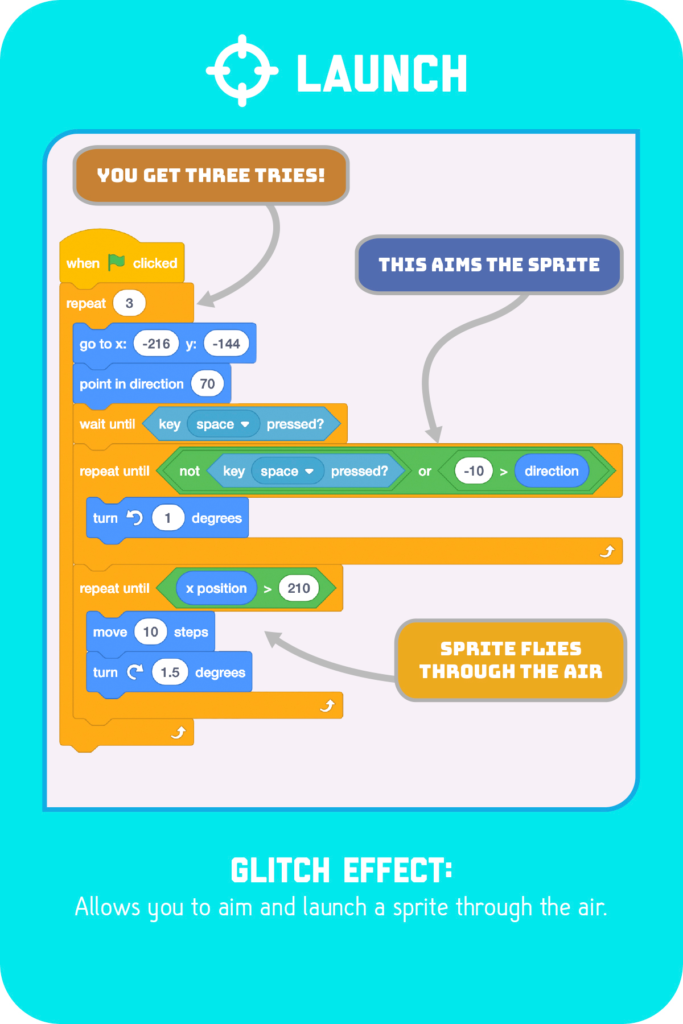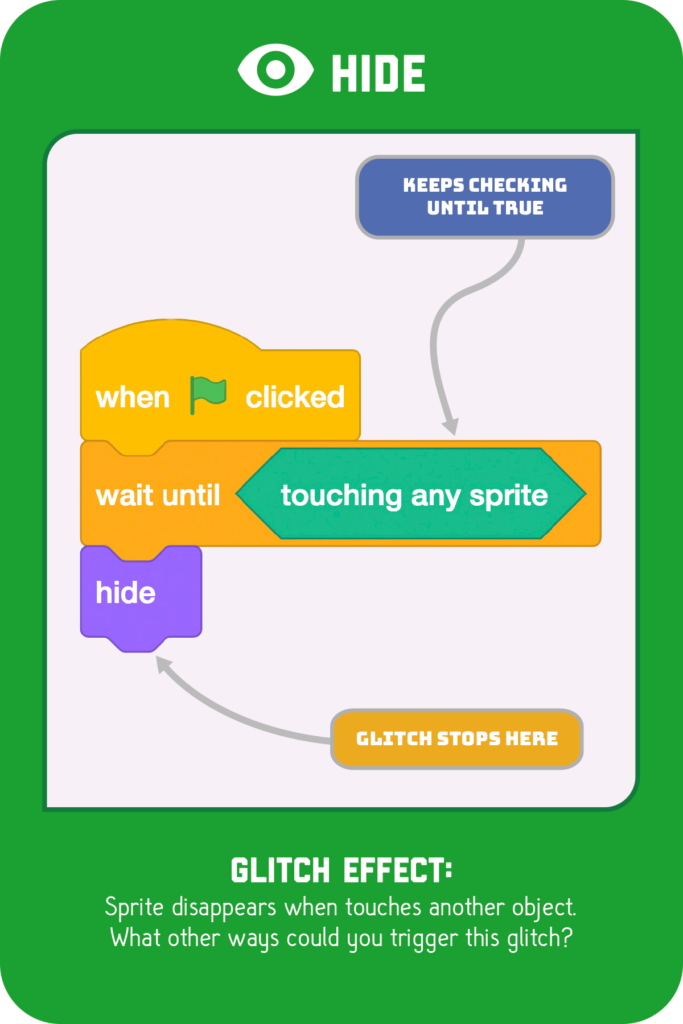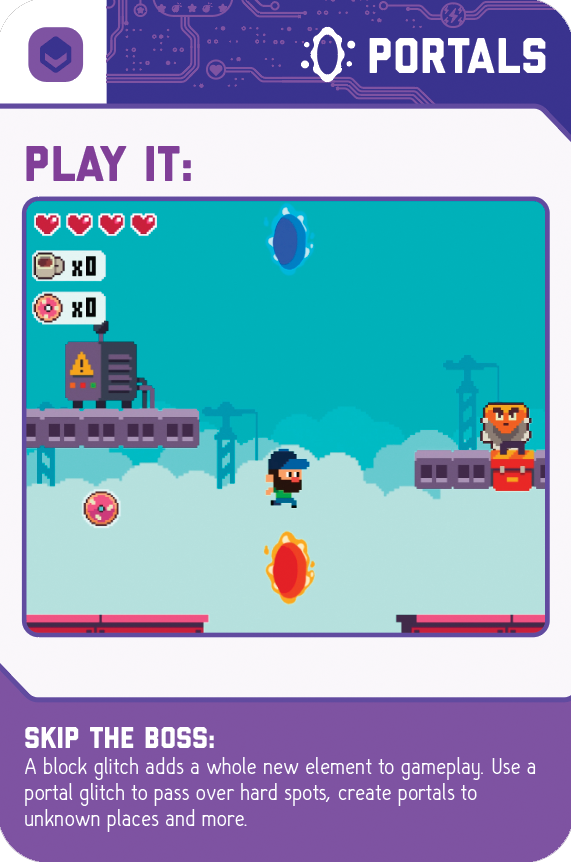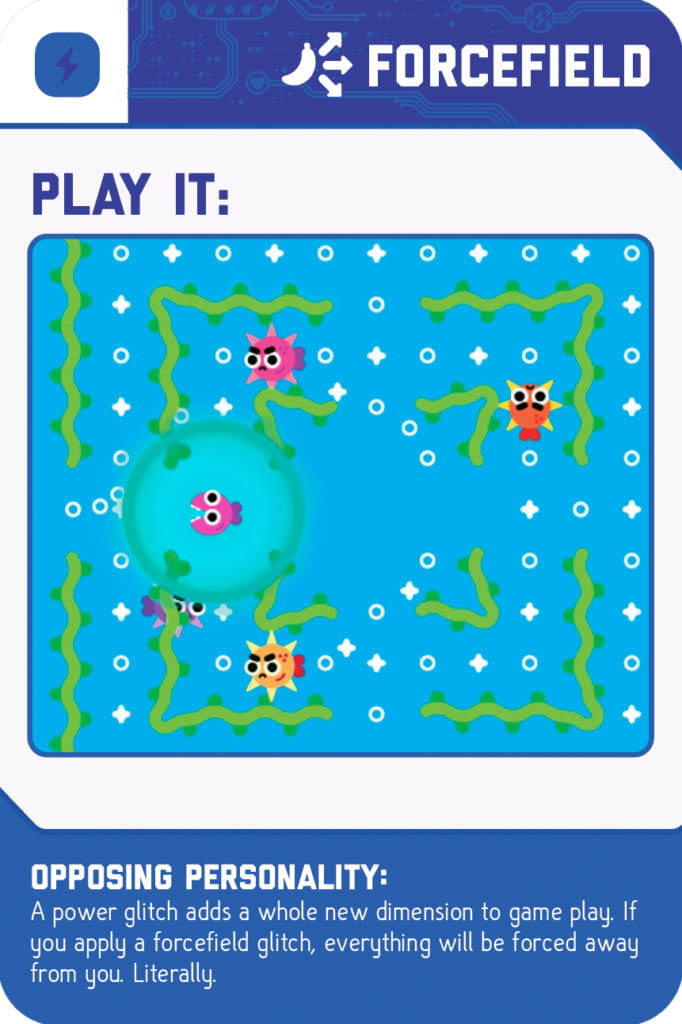 Code Cards
Follow the instructions on a code card to create your first glitch. You can even make a game, by stacking three code cards together.
Glitch Cards
Glitch cards guide you through the game bending process from the absolute beginning. You can also play them as a card game. For example, while you're playing pinball, your friend can draw a glitch card and use this to help or hinder the gameplay.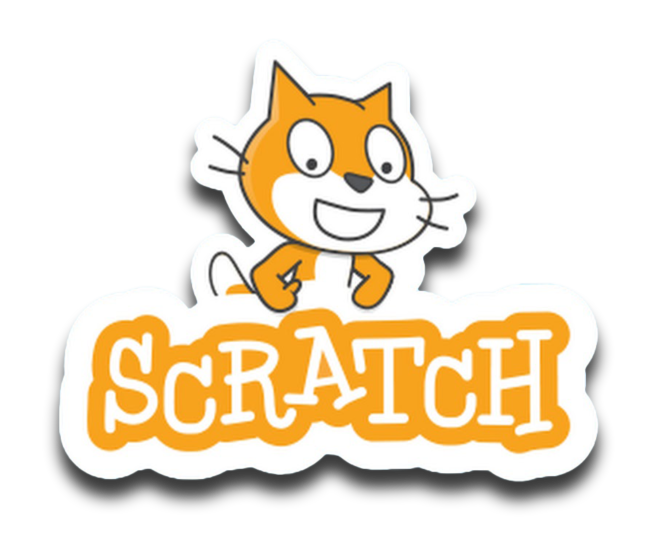 Gamebender is proudly partnered with Scratch
Scratch and GameBender share a similar core philosophy of Constructionism, "Learn by Building". This partnership builds on the best visual programming language with the biggest and most diverse community of makers, while bringing in new types of coding tools and new play interactions.
What is Scratch?
With Scratch, you can program your own interactive stories, games, and animations — and share your creations with others in the online community. Scratch helps young people learn to think creatively, reason systematically, and work collaboratively — essential skills for life in the 21st century. Scratch is a project of the Lifelong Kindergarten Group at the MIT Media Lab. It is provided free of charge.
GameBender draws from the Scratch community which has over 40 Million games. We have curated thousands of fantastic games that are constantly rotating and being updated by millions of creators. You can search the Scratch community for additional games, there is almost any game for any search word you put in.

GameBender is plug and play. Plug in the provided power, controller and HDMI, turn it on and just start playing like any other game system. You will need some kind of display: TV, Projector, Monitor, or anything that takes HDMI.

You can run GameBender without even connecting to the internet. All the games, Apps & DIY TV shows are preselected by the GameBender team. If you put your console online, you can only access projects from the larger Scratch community, or just your own projects. The larger Scratch community is highly curated and has a strict policy against inappropriate content.

Yes. It's Plug and Play with Makey Makey. Build your own game controller while you build your own games.

GameBender comes with millions of free games on day one.

Games can be played by 1-4 players. All games can use both controllers, where player 1 plays and player 2 glitches. Up to 4 people can play using Body Control.

You can code your own games with Scratch blocks, or you can build up your game one glitch at a time following Code Cards.

In a word, bending a game is changing it: in a funny way, a useful way, and sometimes even in a destructive way. When you "bend" an object in the physical world you are changing its shape by manipulating it with your hands. With GameBender you change how games work with filters and glitches. We tried to make it as easy to change how a game works as bending an object in the real world.

Filters are one-click whole game changes. Glitches are tools: first select a tool then select a game element or character. This simple process moves new code into the game, which will be many people's first brush with coding.

Absolutely not. (But we encourage you to try Scratch cause it's amazing!)
Made by PhDs, Teens, Coders, & Creatives
This section is an overview of the GB Team members and feature videos of certain members of the team.
Bocoup
Software Development Partner
Bocoup is a Scratch Foundation partner working on the Scratch 3.0 Virtual Machine, and has worked with Joylabz since 2017 to implement the GameBender operating system, run the software development process, glitching systems, and hardware integration.
Will Clayton
Lead Glitch Developer
Will started working with GameBender when he was 16. While most people are learning to drive cars, Will was working on a new radical game system. He's been a Scratcher since 2013 and has coded and published more than a hundred projects.
J.T.
Games Curator
J.T. has been a Scratcher since 2014. JT helps promote continued learning and creativity when it comes to programming. He's worked with GameBender on Game Curation and serves as a Scratch SDS Curator.
Jay Silver
Founder/CEO
Ph.D. Media Lab MIT, Creative Learning Tools
Todd Eddie
SVP of GameBender
B.S. Electrical Engineering, Georgia Tech
Natalie Cisneros
Executive Creative Director
B.F.A Creative Photography, University of Florida
Will Wamm
Lead Glitch Developer
Scratch Programmer since 2013
Colleen Graves
Directory of Community & Creative Content
Master Library Information Science, Texas Woman University
Sean Montgomery
New Product Research & Development
Ph.D. Neuroscience, Rutgers
Shani Daily
Educational Technology Advisor
Ph.D. Media Lab MIT, Educational Technology
Abigayle Webb
Creative Content Designer
Scratch Programmer since 2014
Tom Heck
VP of Education Initiatives, Workshops, Community & Learning Ideas
B.S. Tech Education, Virgina Tech
Beth Antos
VP Sales & Operations
B.S. Fitchburg University
Rachel Silver
Director of Accounts
B.A Visual Arts, Sara Lawerence College
Mariel Weinbender
Education Sales Manager & Support Lead
B.A Environmental Studies, UC San Diego; Elementary Teaching Credential
GriffPatch
Software Developer
B.S, Computer Science, University of York
J.T.
Games Curator
Scratcher since 2014
Jay Melican
Creative Design Advisor; Former Maker Czar at Intel
Ph.D, Design, Illinois Institute of Technology
Sherry Huss
Maker Movement Advisor; Co-Founder of Maker Faire
B.S.B.A, Business Administration, Ohio State University
Beau Silver
Technical Advisor
Master's of Music, Science & Technology, Stanford University
A Huge Thank You!
So many people poured their hearts and souls into this project. A huge thanks to these people (and please remind us if we forgot you).
Amal Hussein • Corey Frang • Z Goddard • Erika Miguel • Boaz Sender • Marie Staver • Andre Rodrigues • Gabriel Naro • Jodi Silver • Robert-Isaiah Brown • Ross Cisneros • Kyle Ruddick • Jeff Lieberman • Brian Bucklew • Magic Seth Raphael • Rajesh Mehta • Mikey Siegel • Genji Leclair • Rob Ator • Mitch Resnick • Andrew Sliwinski • Eric Rosenbaum • Champika Fernando • Natalie Rusk • Shruti Dhariwal • Jared Davis • Aaron Marchbanks • Byron DeLaMatre • Steve Powell • Rick Waldron • Steve Leclair • Oak Silver • Ocean Silver • Brian Bucklew • Briana Rivera-Brasch • Cory Smith • Dave ten Have • Liam Nilsen • Matt Surabian • Corey Frang • Will Macfarlane • Dale Dougherty • Darcy Grimes • Karen Brennan • Andrés Monroy-Hernández • Seth Raphael • Bryanne Leeming • Rob Ator • Armela Mane • Jim Morrow • Christan Balch • My Nguyen • Evelyn Eastmond • Sarah Otts • Ryan Schenk • Jessy Johnson • Cathy Johnson • Stella Johnson • Ely Johnson • Leon Felekyan • Louise Silver • Luanne Eddie • David Rothman • Carma Finch • Kelly Finch • Todd Torres • Ingrid Nye • Taryn Basel • Peter Dong • Mike Leclair
A digital sandbox for code literacy and creative play.
Another hit from Jay and the team.
Contact
We are a small team that works closely together to help you as soon as possible and we're super happy to answer your questions. Emailing us will often get you a faster response but if you want to talk to a real person you can call us 1-831-460-6242.